DC Advance Plumbing cover residential and commercial services for home owners,
real estate, strata partners and builders
nEED A PLUMBER IN Woodcroft?
Send us 
A Message
NEED AN EXPERT PLUMBER IN WODCROFT?
CALL DC ADVANCE PLUMBING
For keeping the pipes and the fixtures in a smoothly working condition, maintenance is required to be done on a regular basis. Not looking into these for a long span of time can cause you troubles that can cost quite heavy. Looking for trustworthy and reliable plumbing services that do not even cost you an arm and a leg? DC Advance is the right place for you.
No matter how expert you are at the home tasks, there are some services that cannot be done right without professional assistance like sewer relining, blocked sewers or blocked pipes and drains. If you need plumbing services that are just outstanding, then choose us only. We deal with plumbing issues of all sorts; we have the right tools and expertise to fix whatever you want. We provide friendly services and are available 24/7. Here at DC Advance, services are provided under the supervision of a Master Plumber, so don't worry about being provided with the best. We operate with the aim to provide the individuals living in Woodcraft with the best.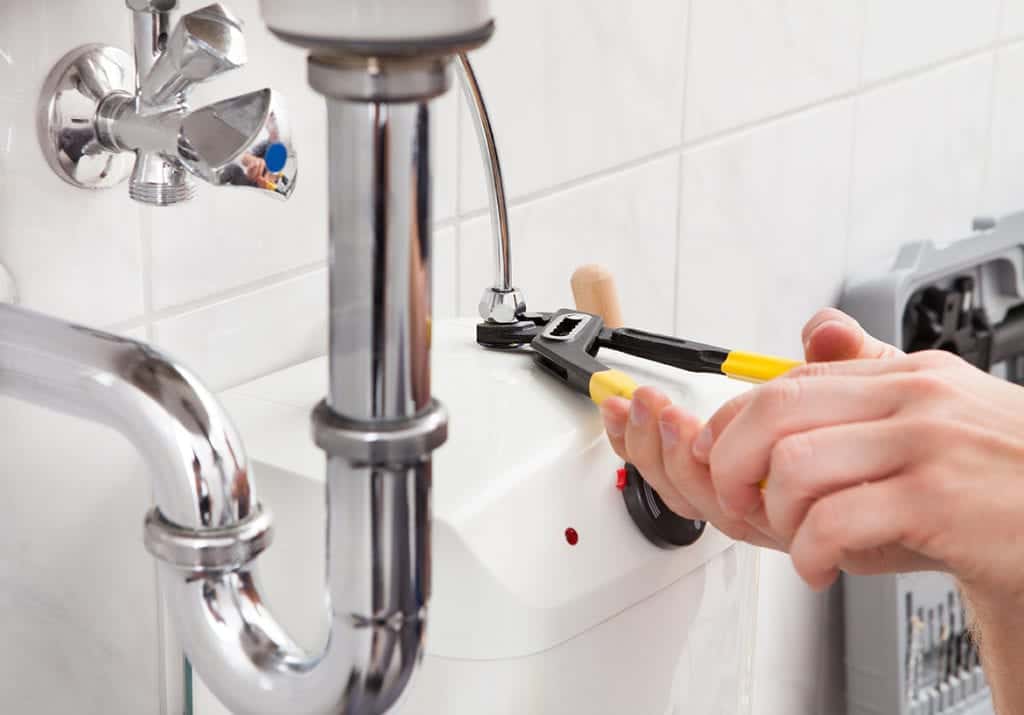 COMMERCIAL PLUMBING WOODCROFT
Some individuals think that they can fix the pipes that are underneath the kitchen sinks or can easily unclog the shower drains, but there is a lot of difference between a task done by the experts and in something that you do yourself. The plumbing systems which are running through the properties are not so easy to be managed, so it is best to leave them to professional companies. When it comes to plumbing services in Woodcroft, not everyone can deal with them and provide you with the best, so always make sure to go for a responsible company. When we are hired for the commercial plumbing services, we make sure to do all that the customers want us to do and won't leave their place until they are fully satisfied and happy with the services we have provided to them. We deal with all sorts of plumbing-related services that your commercials need. You can call us anytime if you need help with:
Leaking taps and mixers

Sensor taps not working well

Blocked drains or sinks

Leaking toilet cisterns

General Plumbing Service

Bathroom Plumbing

Kitchen Plumbing

Drain Blocking

Toilet blockages

Clogged Taps and Drains

Sewer relining

Blocked sewer
BATHROOM & KITCHEN RENOVATIONS
If you need bathroom and kitchen renovations and you are looking for someone who you can trust to diagnose the problems accurately and fix them in the first time? Then look no further because DC Advance can work wonders for you. No matter what your requirements are, we promise to deliver you with premium quality services; we provide excellent value for money even when it comes to the most complicated renovation jobs. If you have ideas for the kitchen or bathroom renovations in mind, you are welcome to convey them to us and we with the help of trained experts, will turn them into reality. A kitchen is not just a place for cooking food or your bathroom isn't just a place you visit in a day, but for some people, it's more than that and we through our hard work, bring reality to your dreams.
We believe that no job is big or small, so we put maximum effort into every task we do and provide the customers with services they just love! We can proudly say that with a high level of quality services, we satisfy each and every customer at a great price. You can call us any time, day or night and you will be getting an excellent and fast response from us. Want quick renovation services? Call us right away.
Facing trouble and don't know who to contact? Dc Advance is the place for you to contact as we deal with clogged and blocked drains. Blocked drains are something that can cause you unwanted stress at any time of the day. If you are in a hurry and you just want to complete the daily chores as soon as possible, but the clogged drain is causing you a serious nuisance, then call us and we will be there to help you out right away. Don't know if your drain is clogged, then here are the signs of it:
Water starts to back up out of the skins.

Pools of water around the drains.

Water drains slowly and bubbles up when you run the water.

Gurgling sounds from the drain.

If your drain is giving you a hard time and you are looking for budget-friendly and reliable solutions, then we are here to help. We have trained experts who know very well how to tackle drain-related problems. You are welcome to call us 24/7, if you need help with:
Blocked Sewer
Have a blocked sewer line? A blockage in the main sewer line is a very serious plumbing issue that causes one headache if not solved immediately. Blockage in the sewer line results in raw sewage backing up and damming in your home. This is not only unhygienic but if left untreated, it can cause you a lot of expense and destructive evacuation work. Looking for a solution for your blocked sewer? Dc advance can help.
Sewer Relining
Sewers work non-stop to flush the waste out of your residence, they allow the plumbing systems to cycle the clean water and the waste items. As they work 24/7 so, they can easily get blockages and damages of different kinds.
Sewer systems not working properly? You can book our certified plumbing services; our experts ensure you the best services. When hired, they make sure the flow of wastewater is smooth and if everything is working well. They give their best to the customers and promises 100% satisfactory services! If you need inexpensive plumbing services, then you can easily count on us.
Blocked Pipes
From frozen pipes, clogged drains to blocked pipes, DC advances works best for everything. Blocked pipes are a very nasty issue that can happen anywhere in the house where there are pipes, if you are also facing this right now, then the only reliable solution is calling us and get rid of the blocked pipes with the help of our trained team. Our experts work best for you, so you don't have to face the same problem again and again, working with the pipes can be tricky, but our team knows how to do the best for you.