DC advance plumbing
expert plumber West Pennant Hills
DC Advance Plumbing cover residential and commercial services for home owners,
real estate, strata partners and builders.
nEED A PLUMBER IN West Pennant Hills?
Send us 
A Message
NEED AN EXPERT PLUMBER IN West Pennant Hills?
CALL DC ADVANCE PLUMBING
DC Plumbing is not just a handyman's work but we also understand your budgets. The low prices for all the jobs are an open invitation to try out our extensive experience and benefit from our high standards of service. There are no surprises with DC Plumbing in West Pennant Hills! We only charge for what we do and there are no hidden charges or taxes as we know you have already been through enough!
When you call us, our team of plumbers West Pennant Hills will reach you in a short time as we value your time and want your blockage to only last a short while. The fully licensed plumbers are authorized to fix renovations and remodel your waterwork in the best way possible. Service and prices apart, the work speed and the efficiency of our plumbers is the result of experience, skill, and knowledge. Try it out and you will wonder why you did not call us any sooner!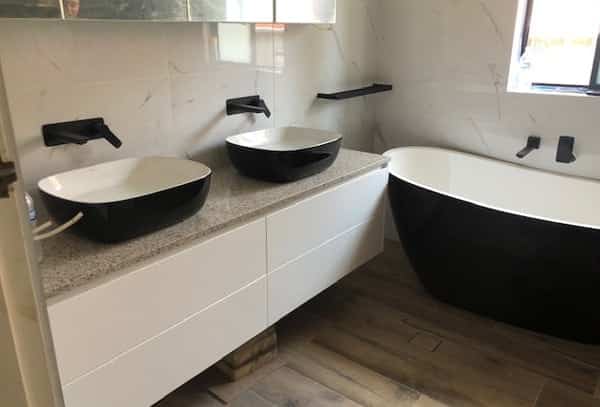 RESIDENTIAL PLUMBING West Pennant Hills
When you dream of creating a perfect living space, the bathrooms and kitchen play an integral role in shaping that picture. Consider all your dreams closer to reality as DC Plumbing teams understand the expert engineering that is needed to bring about the changes that you desire. But wait, this is not all! Your existing bathrooms and kitchens call for regular maintenance such as cleaned pipes and relining sewage pipework. Our plumbers can ensure smooth functions of all your faucets, taps, pipelines, and baths and all of this is just a day's work!
Apart from this, kitchen blockages and leakage are also a small problem that leads to major discomforts. Moreover, hot water supply and the maintenance work for water heaters are also available with DC Plumbing. If you are in West Pennant Hill, all home plumbing projects and maintenance work are at the tip of your finger as we come to you as fast as we can! Plumbing works are the plan of the home or workplace that can either make it a comfortable haven, or a mess that you can never enjoy! But with our services, just think of the comfort and leave the rest to us!
COMMERCIAL PLUMBING West Pennant Hills
DC Plumbing started its services a long time back and since then, we ensure that for every small and big project, you can find an experienced team with expert supervision. From one-time projects of renovation or remodeling-to, the regular checks that keep your office space clean and functional-DC Plumbing is the right number to call.
These months a lot of businesses suffer from burst pipes and faulty water heaters, but don't worry! West Pennant Hill is now safe from any water issues as we are offering fast and effective work quality to ensure that the whole season passes by without any problem. Starting from pipe patching, and working our way up to replacements and removing deposits, we ensure a free flow of all the troubles away from you!
The limescale buildup and rusting components of your plumbing work can be replaced without disrupting the water supply and you will feel as if your living space never had any water problems! We engineer our way through the pipes to enable free, fast, and smooth water passage, which means no leaks and no harm to your flooring!
DC Plumbing is dedicated to providing the best services at a price that you will find too good to be true! The skilled teams of commercial plumbers offer a variety of services that include renovations, sewage blocks, better drainage, and a whole lot more.
Waterlogging and Stormwater Management
The accumulation of stormwater and the filling up of sewers often means a back rush of water that can ruin your flooring or just disturb your living standards. DC Plumbing has advanced solutions and fast-acting techniques that will keep your home and workplace safe from any natural calamity! Whether you want to just secure your drainage system or if you want to replace your drainage pipes to add valves, we offer all the luxuries that make plumbing a cool feature of your place!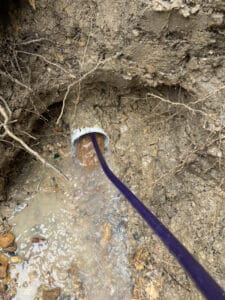 Clogged Drains & Toilets Repair West Pennant Hills
Some places are as beautiful as a picture, but only the residents know the perils of that place! West Pennant Hill is a picturesque place and the scenic beauty is not all that it pertains to! DC Plumbing has found a new home in the hearts of people who are amiable, and wise. As a return to this amazing hospitality, we offer services to the people of this city to combat their issues. Do you have a burst pipe? A bathtub that is screaming out for remodeling? Or do you need to get some drain blockages removed? We do not consider any job small or tedious, for us, the prerogative is always to improve your lifestyle. Whatever issues you face, a single call can get you closer to a perfect plumbing system that will not keep your home, workplace, or surroundings disturbed.
West Pennant Hill has numerous localities where sewage relining and blockages are more common. Well, no worries about that as you can avail of the exclusive maintenance service that means we visit your home or office at regular intervals to check the functions. Rusty pipes, clogged drains, and the dilemma of blocked sewage pipes are nobody's ideal situation and we never want you to get used to such havocs. DC Plumbing is a trusted partner to ensure that all the blockages starting from inside your kitchens and baths, and ending in the sewers, will remain clear to keep your everyday routine hassle-free!