DC advance plumbing
expert plumber Beaumont Hills
DC Advance Plumbing cover residential and commercial services for home owners,
real estate, strata partners and builders.
nEED A PLUMBER IN Beaumont Hills?
Send us 
A Message
NEED AN EXPERT PLUMBER IN Beaumont Hills?
CALL DC ADVANCE PLUMBING
Are you a homeowner persistently dealing with the havoc wreaked by clogged drains? Or an entrepreneur tired of wasting your hard-earned repairing the leaking pipes over and over again of your commercial property?
DC advance is here to save you from all the headaches!
Whatever your plumbing issues or needs are, we are a one-stop solution for all the technical and sensitive plumbing work in Beaumont Hills. With over 10 years of experience in the field, we have built an outstanding reputation for our modern expertise and excellent workmanship.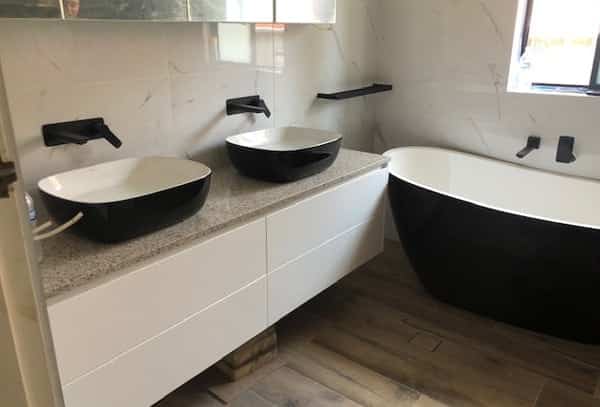 RESIDENTIAL PLUMBING Beaumont Hills
Plumbing forms an integral aspect of our everyday lives. Or, more appropriately, our lives at home pretty much revolve around an efficient plumbing system. From maintaining basic hygiene such as taking a shower and washing to performing daily household chores like dishing, laundry, gardening, and so on- everything boils down to maintaining and having an up-to-date sewage system.
Unfortunately, even the most expensive and advanced plumbing systems are subject to wear and tear- bringing our routine life to a complete halt. Again, DC plumbers are here to save the day.
They have yet to see a problem they can't fix- from dealing with small jobs such as faucet repairs, drain cleaning, pipe repairs to the more complicated tasks including water heater installation, trenchless sewer replacements, central water line repairs, remodeling projects, back-flow certification, water treatment, plumbing maintenance services and so on. All in all, they will make sure that you enjoy safe, efficient, and clear drains all around the year.
COMMERCIAL PLUMBING Beaumont Hills
Every commercial project has distinct plumbing needs. Fortunately, the DC Advance plumbers in Beaumont Hills are aware of the ins and outs of all the commercial and industrial plumbing systems, no matter how complex. They are rigorously trained and well-known for possessing the relevant expertise and skills to tackle any problematic situation. Much to the credit of their vast experience that expands over every environment you can ever think of- from schools, universities, hospitals, hotels to military properties and giant industrial settings.
DC Advance is a company you can trust with your eyes closed. We have been serving Beaumont Hills residents for the past decade and wish to keep on our legacy for a long time to come. When you set an appointment, you can rest easy knowing that we will show up on time, all professionally dressed up. Before getting on the task, we will perform a quick inspection and quote a free and fair estimate of the total costs involved. Finally, if you decide to hire us, we will deliver the highest level of service. What else can you wish for?
EMERGENCY PLUMBING in Beaumont Hills
We are proud to provide Beaumont Hills the most skilled and trained plumbers with only one aim in mind: to render an absolutely stress-free and convenient experience for their complex emergency plumbing needs. No wonder why we have emerged as an industry leader within a short time of our inception- outshining the performance of all our competitors, including the most well-established, giant plumbing companies. 
Our team's passion for serving customers, from homeowners to business owners, with absolute professionalism, is truly incredible. And, it is our promise to provide you the best plumbers in Beaumont Hills, whether it is a small replacement and renovation task in your kitchen or you need a full-fledged drainage system installation for a large commercial project. Our technicians know that there is no one-size-fits-all solution to emergency plumbing requirements. Therefore, they try their best to stay informed and work in accordance with the latest plumbing technology and advancements in the industry.