The Western Sydney Fire Plumbing Experts
Western Sydney Fire Service Plumbing
We specialise in Fire Service plumbing installations, repair and maintenance for your home or business.
Fire protection is a huge area of consideration in any home, office or commercial property. Maintaining an up-to-date fire system will ensure that everything is in correct working order. It will also ensure that your office is compliant with the strict regulations that are enforced by local and federal governing bodies.
We install all of the below services.  This includes the entire supply network, including fire hydrant lines, sprinkler lines, hose reel lines, as well as all required valves, valve assemblies and ancillaries.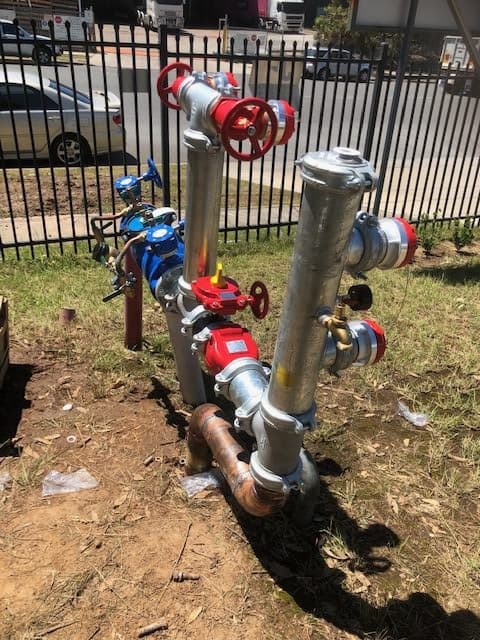 Have questions regarding Fire Service Plumbing? Give us a call today.
WHY CHOOSE DC ADVANCE PLUMBING
I originally engaged Daniel and the team at DC Advance Plumbing to attend to a blocked drain at my home and I've since used them at our office in Blacktown.
Samantha & Ron
Arndell Park
DC Advance Plumbing renovated the two bathrooms in our home. They did a wonderful job. We were all very happy with the outcome and their professionaism. We knew what was happening the whole way through the project.