DC Advance Plumbing cover residential and commercial services for home owners,
real estate, strata partners and builders
nEED A PLUMBER IN Castle Hill?
Send us 
A Message
NEED AN EXPERT PLUMBER IN CASTLE HILL?
CALL DC ADVANCE PLUMBING
As a homeowner, the biggest issue one might face is water issues that can ruin the walls, flooring and not to mention the unhygienic living conditions. Worry no more as our van driven by expert plumbers and technological tools will be parked outside your house within minutes of calling! Plumbing requires immediate attention otherwise you can sit and watch your favorite wall art get ruined because a small leak occurred last week.
Plumbing is the work of engineering that requires precision, and class! Under the supervision of our experienced Master Plumber, we expand our services to your town now! DC Advance is bringing the toolbox to Castle Hill and you are welcome to try out our professional and knowledgable services to enjoy the comfort of trouble-free plumbing.
Our reputation stands on the foundation of our superior services and our customers' trust with projects ranging from basic plumbing, replacements, and renovation work.
Now whenever you need a friendly service without compromising on quality, call us and you will never turn to another plumber! For us, our clients come first and we ensure that everything is done to suit your comfort and style. Wherever you reside in Castle Hill, you can rest assured that we will reach you within the given time and your home or workplace will never have plumbing issues again!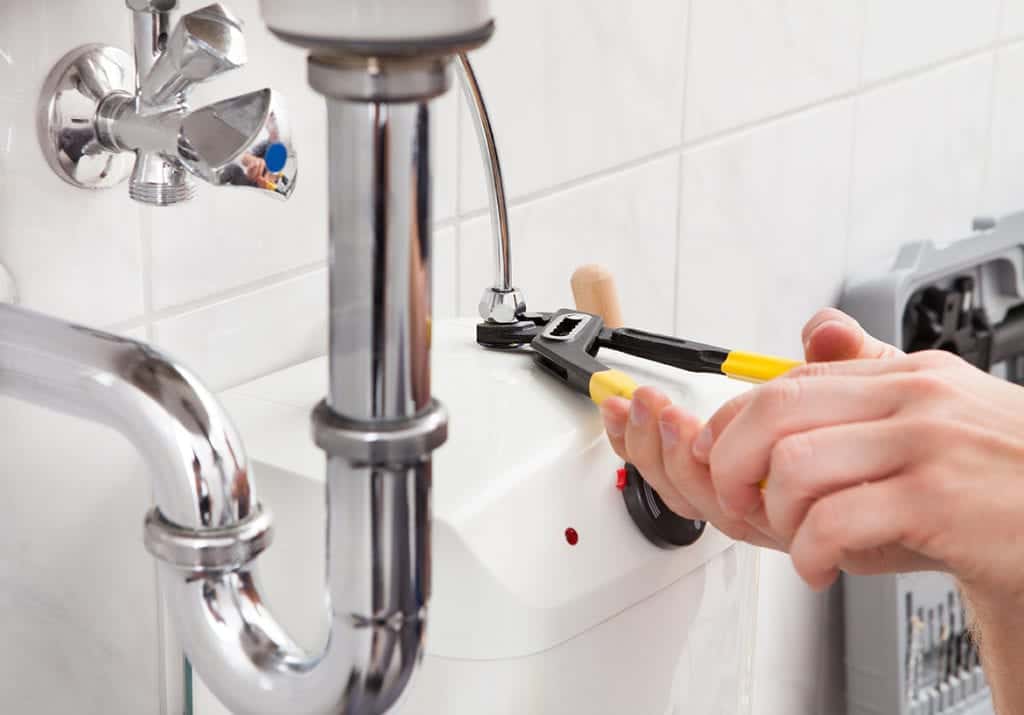 COMMERCIAL PLUMBING IN CASTLE HILL
Our team of experienced plumbers can effortlessly help with all kinds of projects that await master engineering. We always recommend a periodical schedule for maintenance so you can avoid any mishaps that can impact your everyday routine. Our team will always check for previous damages and only after essential repairs, we start the plumbing work to ensure waterworks stay fit for a long time to come! From galvanized, zinc-coated plumbing to repairing faucets or tightening joints, we take care of it all after a single call!
If you have any of the following issues, we can help you get rid of them in record time:
• Hot water safety,
• Water leaks monitoring and repair,
• TMV testing and certification,
• Backflow testing,
• Fire service testing and service,
• Pump maintenance,
• General maintenance,
• Drain maintenance.
DC Advance is expanding services in Castle Hill to help you come over these small issues through vigilant checks. We care about your home and realize how much these small water issues can turn into damages that demand time and money. However, now the solution to your plumbing problems is just a call away!
From leaking toilets to fixing fountains for the upcoming barbeque evenings, we have it all covered for you! Our TMV solutions are certified and will never allow any hot water or valve problems again. You can rely on the best plumbing service in Castle Hill because we will fix it all while you sit back and enjoy your cup of tea!
BATHROOM & KITCHEN RENOVATIONS
Interested in starting some renovations before summer? Why not mark down a few designs from your favorite magazine today! DC Advance teams are equipped with the knowledge and the essential tools to turn your dream kitchen and bathrooms into reality. Without a lot of break and tear, we find ways to work on the pipework and create the look that you always wanted.
All that you can imagine, will soon become reality as our professional plumbers create the look and smooth waterworks that only seemed like a picture! The best part is that all of this will be done according to your budget limit! Now you can think of all the luxuries you wanted, without having to spend exorbitantly.
Each client needs personal attention and we have provided services to numerous projects. Each job resulted in smiles, awe, and lots of gratitude. Our wonderful customers encouraged us to offer all renovation services to Castle Hill so avail of this offer and get those magazines out!
Our previous projects included:
• En-suites,
• His and Hers Wash Bays,
• External Showers,
• Unique Water Features,
• Custom Laundries.
Our relationship-building and amicable work ethics allow us to understand customer needs. Once you call us, you can rest assured it will all be as planned.
BLOCKED DRAINS CASTLE HILL
Whenever a new technology comes in, problems of the past become small issues that can be fixed in minutes! DC Advance Plumbing can help overcome the blocked drains in your area within a short time. You may have ignored a blockage for weeks but we take minutes to get to the problem and pull it out. From the time you call, we take over the job and our expert teams get to the root to ensure it doesn't happen again! A blockage can cause discomfort but it can also be an unhygienic thing to have water puddles around the bathroom or in the kitchen. All your outdoor and indoor blocks can be solved without any damage to the flooring or walls.
Regular checks of the drains and a periodical blockage treatment are always the smooth way to sail. However, your negligence in the past is not a problem anymore as DC Advance is serving Castle Hill! All your drainage blockages are now our problem and we will do whatever it takes to add value to your life. From now on, when you return home after a long day, you will only be thinking of work problems as the waterworks will always remain on point!