We Are The Blocked Drain Specialists.
Hills district Blocked Drain Specialists
Blocked drains are one of the most common plumbing problems that people encounter.
Every day throughout Australia, blocked drains cause major inconvenience and disrupt homes and businesses
.
Blockages can strike when you least expect, so it pays to
be prepared
rather than cause stress or damage. Left untreated, blockages can cause water to leak from your drains. This could
potentially
damage your home or business. Severe blockages can also result in burst pipes. This can
require
even more costly repairs.
Left untreated, your home or business could be in danger of :
Technology is constantly progressing when it comes to blocked drains. Through the various stages of investigation, detection, diagnosis and repair, there is always new and improved methods designed to enhance the results.
All of our technicians' trucks are equipped with CCTV Drain Cameras. These allow them to position and manoeuvre a camera inside the drain. This technology lets them see exactly what the problem is via a video monitor at ground level.
We use highly advanced locating equipment that allows our technicians to pinpoint exactly where drains and other services lie.  It tracks an electrical current that has been either attached to the service or inserted into the drain. This enables us to accurately find the location of the service we're tracking as well as the depth.
High Pressure Water Jetting Equipment
High Pressure Water Jets remove everything from silt and residue, right up to solid matter, tree roots and foreign objects.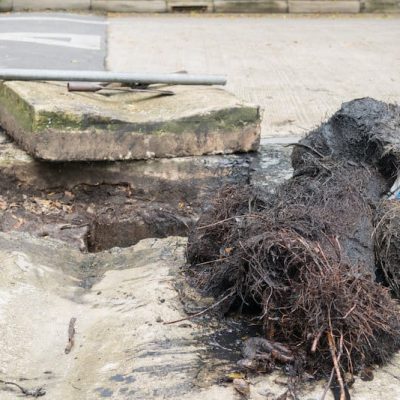 Your Trusted Plumbers, Every Time!
Do you have blocked drain issues?
Contact us now for a free quote
Let DC Advance Plumbing Take Care of Blocked Drains Today!
We understand that blocked drains are a huge inconvenience. The last thing you want to come home to, after a long day, is a blocked drain or water leaking everywhere. These issues can ruin your whole day, not to mention any plans you have. When you call DC Advance Plumbing, you can trust us to attend your home as soon as possible. We will
ensure your plumbing issues are resolved
so you can get on with your family plans.
To avoid any future issues, we recommend you get your household drains checked now. Why? Simply because most homes hold a lot of family gatherings or parties.
Kitchen and bathroom drains
are subject to plenty of flushes and lots of extra use. Who knows what might have been flushed down the toilet or put down your kitchen drain. Getting your drains checked regularly will help to avoid any surprise issues in the future. Making sure that all pipes and drains are in good condition is an investment worth making. To avoid any costly plumbing problems that may arise when it is most inconvenient.
At DC Advance Plumbing, we have a team of expert plumbers who understand how blocked drains can affect your family plans or disrupt your business. Regardless of the situation, our professional plumbers are ready to take on the challenge!
Why Is Repairing Blocked Drains And Pipes Important?
The consequences of block drains can cause unhealthy and unsanitary environments. It can lead to structural damage, flooding and damage to carpets, floorboards, walls and ceilings. Not forgetting, damage to the drains themselves. So, don't wait till it's too late.
WHY CHOOSE DC ADVANCE PLUMBING?
When it comes to blocked drains, you might think you should try to take on the job yourself.
However
, DIY plumbing projects can only get you so far. At DC Advance Plumbing, we get to the root of the problem
quickly
and we have the right equipment for any task.
Using the latest technology in plumbing equipment, we're able to find the issue and resolve it
promptly
. We'll investigate, detect, diagnose and repair any fault we come across. So that you and your family can resume using your kitchen and bathrooms in comfort.
Using CCTV drain cameras, our technicians can manoeuvre to areas in your drain that the naked eye can't see.
We'll be able to
monitor
the issue and then use service locating equipment to pinpoint the exact cause of the blockage
.
Using high-pressure water jet equipment, we'll jet through dirt, grime and anything else blocking your drain and remove from slit and residue. That's not all. We also perform periodic maintenance to address any issue that may arise once we've done our job. Sounds good? Call us today.
We Services Blocked Drains In
Service Areas: Blacktown, Castle Hill, Baulkham Hills, Beaumont Hills, Rooty Hill, Marayong, Kellyville, Bella Vista, Woodcroft, Seven Hills, Kings Langley, Doonside, Kings Park, Arcadia, West Pennant Hills.
Get in touch with our trusted technicians today!
I originally engaged Daniel and the team at DC Advance Plumbing to attend to a blocked drain at my home and I've since used them at our office in Blacktown.
Samantha & Ron
Arndell Park
DC Advance Plumbing renovated the two bathrooms in our home. They did a wonderful job. We were all very happy with the outcome and their professionaism. We knew what was happening the whole way through the project.