Bidet Seat and Hand held sprayer
A bidet can be an essential part of your bathroom, providing a level of personal hygiene that you can't get from toilet paper alone. The DC Advance Plumbing Bidet Seat is the perfect solution for those who want to improve their personal hygiene. This bidet seat offers a stream of water that cleanses you better than toilet paper, and it's comfortable enough for daily use.
The DC Advance Plumbing Bidet Seat is the perfect way to upgrade your home with wash and dry functionality. Full washing settings allow you to separate posterior cleaning from feminine cleansing, while self-cleaning nozzles for ultimate efficiency. Personalise each experience by controlling spray strength on either side as well as nozzle position  – water temperature during use can be customised too so that it suits everyone's needs.
Material Colour: White
Weight: 5.9kg
Power supply height: Minimum 300mm from floor level
Pressure Rating: 500kPa maximum
Key features:
Anti-bacterial surface on control panel.
Adjustable seat and water temperature
Adjustable dryer temperature
Dual nozzle
One touch power saver.
To be installed in accordance with
– AS/NZS 3500
– AS/NZS 3000
All applicable regulations
Terms and conditions apply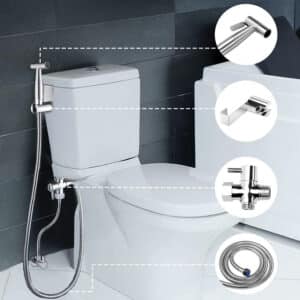 The elegant and ergonomic hand bidet sprayer is simple to use and offers several mounting options for easy installation in any bathroom.
The stainless steel T-valve offers full pressure and spray type adjustability and complete water shutoff for safety. The extra-long flexible braided hose makes the this handheld bidet one of the most reliable bidet sprayers on the market.
Buy the hand-held bidet for every bathroom enabling the entire family to benefit from a fresh clean bathroom experience. Not only is the DC Advance Plumbing hand-held sprayer affordable, it's also incredibly easy to install. Plus, you can use it anywhere in your home – even if you don't have a traditional bidet set-up.
The DC Advance Plumbing hand-held sprayer is perfect for any job. This multi-purpose sprayer comes with a detachable hose and adjustable nozzle, so you can easily customize your stream of water depending on the task at hand. Plus, it's made of durable material so it can withstand even the toughest jobs.
Personal Hygiene Cleaner
Toilet Cleaner
Cleaning reusable cloth nappies
Pet Shower
Washing the floor
Terms and conditions apply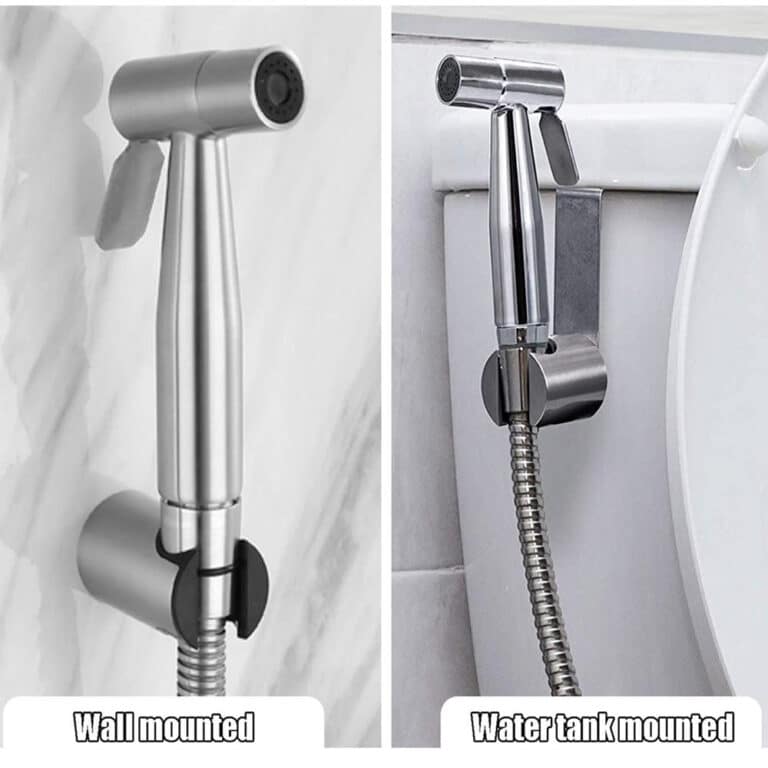 Qualified and experienced
Your trusted plumbers for jet blasting, blocked drains and drain repairs in the Hills Area