ABOUT DC ADVANCE PLUMBING
Under the expert guidance of Master Plumber, Danny Cameron, the team at DC Advance Plumbing offer excellent service, professionalism and expert knowledge.
DC Advance Plumbing is a commercial and residential plumbing services company that specialises in the fit-out of major plumbing projects. We have been operating successfully for over 10 years throughout Sydney and surrounding areas.  Due to our expert knowledge and ability to meet deadlines even under challenging circumstances, we are recognised as an innovative industry leader.
Our aim is to continue our reputation as the most trusted and valuable plumbing experts. We strive to provide quality service of the highest standard to our clients. Our high standards mean that our clients trust us with a range of projects.
DC Advance Plumbing offer professional advice and expert plumbing services. We put your needs first in all we do. We strive to bring excellence to our work and to maintain relationships with all our clients.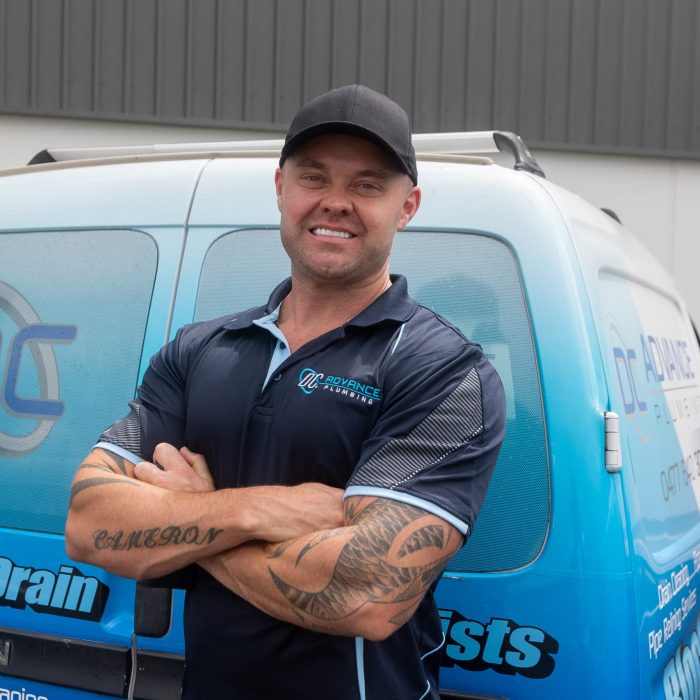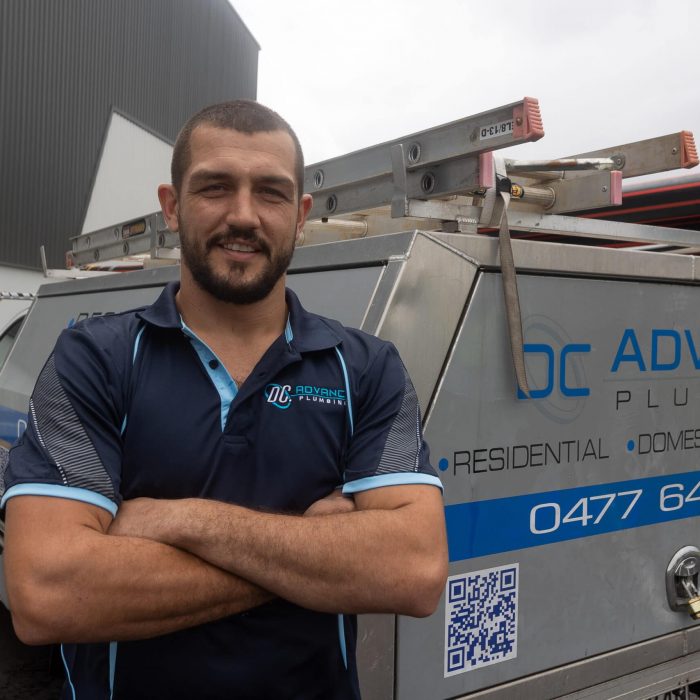 Expert Commercial Plumbers
We are currently undertaking several extensive projects across Sydney. We work with builders and developers on all types of commercial and industrial plumbing projects. Our experience, reliability and professionalism in plumbing services and drainage combined with innovation and commitment allow us to ensure that the plumbing in your construction project is delivered to scope, budget and on schedule.
Our commercial plumbers are fully licenced, accredited, insured, trained and experienced to implement the range of all strata, commercial and industrial plumbing services for all commercial projects across Western Sydney. By choosing DC ADVANCE PLUMBING as a partner for their service delivery, our clients know they are working alongside an organisation that is focused on performance and is driven through success. We have in place systems, policies and procedures that align with recognised management principles and sets governance that is embedded within the organisation and its culture.
Why Choose DC Advance Plumbing?
Under the guidance of master plumber, Danny Cameron, DC Advance Plumbing take on each project with an emphasis on Quality Control and Work Health & Safety.  To ensure our team and clients safety, our WHS systems help us continually assess and improve our WHS operations and standards.
We consistently meet and exceed the WHS standards in all areas of operation including hazard management, risk assessment, job safety analysis, manual handling, first aid, PPE and documentation.  We offer comprehensive plumbing services for residential and commercial properties, homeowners, real estate agencies, commercial property managers, builders, and contractors. Therefore we must uphold the latest WHS procedures in all of our projects. 
Keeping in line with both budget and deadline is always an important aspect of any renovation project we engage with
.
We aim to be proactive in working with our customers to ensure that any modifications to the original plan 
are carried
 out with your approval
. If you're searching for renovation experts in the Western Suburbs of Sydney, look no further.
We know that renovations in Australia can be expensive. At DC Advance, we strive to work within your budget. We aim to ensure you don't incur any more costs than planned.
We use every effort to communicate with you 
frequently
 about your project. 
We let you make decisions based on your requirements so that your project stays within budget
. 
We have a great reputation for high standards. 
We take pride in the fact that every renovation meets these standards.
Our quotes take into account the location, size and condition of your property as well as the quality of materials used
. Most times, the materials used will take up most of the cost.
 We commit to being
fully
 transparent with our prices. 
We consider
 labour and installation costs as we work on the project so that you are 
fully
 aware of all costs at all times
.
Let us deliver your dream renovation
At DC Advance Plumbing, we have a team of expert designers, manufacturers and installers. They deliver outstanding bathroom and kitchen renovations in the Hills District that will exceed your expectations.
Whatever your dream renovation looks like, we'll get it done. We strive to perform bathroom and kitchen renovations using top quality materials. So that every aspect of your home resembles your personality and the design aesthetic of your house. We work to achieve all renovations to suit any budget with impeccable results, on time, every time.
Qualified and experienced
Your trusted plumbers for residential, commercial and industrial plumbing